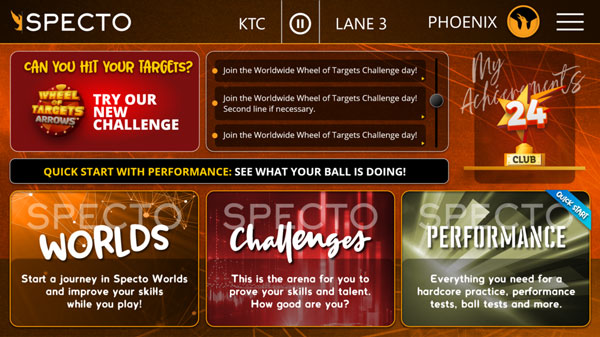 SPECTO
Kingpin's Alley is pleased to announce that we have Kegel SPECTO.  SPECTO is the best training tool you can use to help you understand and improve your game.  With SPECTO, you will learn how accurate your shots are.  You can track your speed, launch angle, breakpoint and so much more.  If you want to become a better bowler then SPECTO is the perfect took to do so.  Contact us to book a time. 
Pricing:  KPA league bowlers – $25/hr. 
                Non-league bowlers – $30/hr.