We have great Food & Drink choices here at Kingpin's Alley Family Fun Center!
Laneside Grill
The Laneside Grill at Kingpin's Alley is the perfect complement to satisfy your hunger while you're out there on the lanes throwing strikes. Our menu, with its wide array of tempting selections, is sure to have something for everyone. We have thick and juicy burgers, some great french fries, chicken tenders with a variety of sauces and our pizza is second to none. Our wraps are a top selling selection and the chicken wings are big and made to your specs.
You're going to need a drink to wash it all down and for that we have several Pepsi product selections on the fountain.
go to laneside grill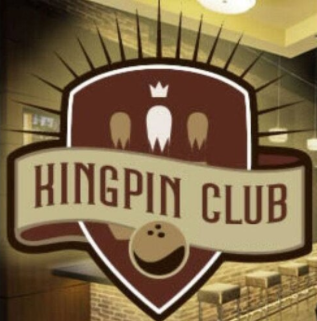 Kingpin Club Lounge
Located inside Kingpin's Alley, the Kingpin Club Lounge is a full service bar with a generous selection of adult beverages. We offer several draft beers, including microbrew and seasonal choices. Bottled beer is always a nice choice and we have several domestics and imports to choose from. Also on the menu are five varieties of wine and a vast selection of liquors to suit the taste of all of our patrons.
go to kingpins Club Lounge